Join our Walking School Bus!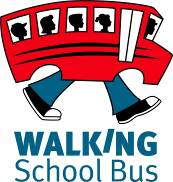 Any Lawton student can walk with leaders and friends on a Walking Wednesday or Fuel Free Friday Walking School Bus. Walking is energizing, refreshing, good for the environment, safe, and especially fun. Every Wednesday and Friday all year, kids can walk safely to school on a prescribed route with at least one or more volunteers.
Click here for more information about the Walking School Bus (Route map, Safety, and Volunteers).