Dolphin Dreams Direct Drive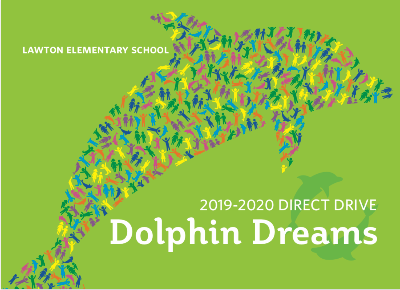 Our Dolphin Dreams direct drive fundraiser is an important opportunity for the community to come together to support programs such as art education, science enrichment, library support, academic intervention, outdoor education, Field Day, and so much more.
The primary goal of the Dolphin Dreams campaign is to reach 100% participation so that all members of our community come together to support the students, teachers, staff, and families at the school. With our current student enrollment, the need per child is estimated at $463. However, we understand that not every family is able to give at that level, so please consider giving at the level you are comfortable. 100% of your donation will be tax deductible and 100% of your donation will go to the PTA budget.
Please support the teachers and students of Lawton Elementary by clicking on the banner by November 7th.

https://lawtonelementarypta.schoolauction.net/dreams2019/