Why Join the PTA
Everyone -parents, educators, students and other citizens active in their schools and community - is invited to join our not-for-profit Parent Teacher Association (PTA).
The number one reason to join the Parent Teacher Association is to benefit your child. In doing so, you also help your school.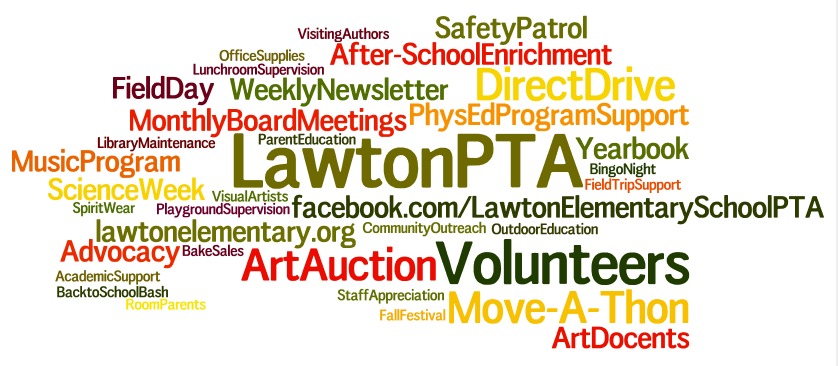 PTA General Meetings
PTA General Meetings are held three times a year in the evenings, usually a Thursday in October, January and April. The meetings usually feature a social period, announcements from the Board, and a special guest speaker or presentation. Please come to the General PTA meetings, your support is invaluable PLUS they are a great way to keep up to date about what's going on in our school!

The PTA Board
The PTA Board is made up of parent and staff volunteers. All positions are generally for a two-year period, which enables an incoming and outgoing Board member to work together for a year. New board members are recruited in the spring via the newsletter and a recruitment committee. If you are interested in serving on the Board or the recruitment committee, please contact one of the Co-Vice Presidents. If you think you might be interested in possibly serving on the board but would like to know what each position entails, click here for a full description of each position.